An Endless Passion for Legends, Lore,
For Discovery, for People, for Life...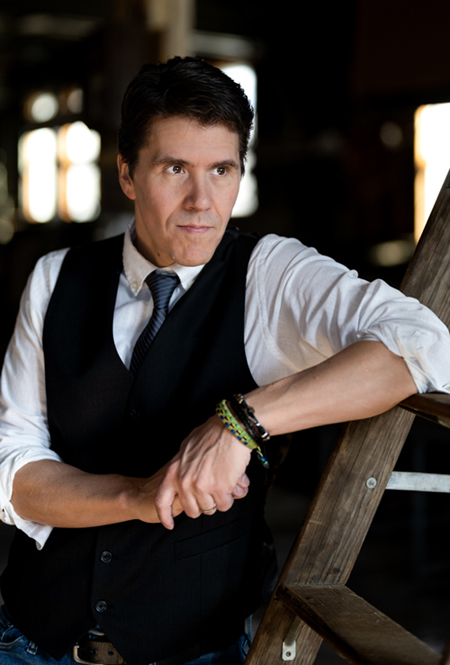 Jeff Belanger is one of the most visible and prolific researchers of folklore and legends today. A natural storyteller, he's the award-winning, Emmy-nominated host, writer, and producer of the New England Legends series on PBS and Amazon Prime, and is the author of over a dozen books (published in six languages). He also hosts the award-winning New England Legends weekly podcast, which has garnered over 4.5 million downloads since its launch, and ranks in the top 1/2 percent of all podcasts as far as popularity according to Listen Notes.
Always one for chasing adventures, Jeff has climbed Mt. Kilimanjaro in Africa, he's explored the ruins of Machu Picchu in Peru, he's searched the catacombs of Paris, France (where he encountered his first ghost), he faced his life-long struggle with basophobia on his birthday by skydiving, and he's been ghost hunting all over the world from a former TB asylum in Kentucky, to medieval castles in Europe, to an abandoned prison in Australia.
Jeff got his start as a journalist in 1997, where he learned how to connect with people from all walks of life. For his work, he's interviewed thousands of people about their encounters with the profound.
His books include the best sellers: The World's Most Haunted Places, Weird Massachusetts, Our Haunted Lives, The Call of Kilimanjaro, and Who's Haunting the White House?. He founded Ghostvillage.com in 1999—one of the Web's most popular paranormal destinations—and he's a noted speaker and media personality. He was featured in the 100th episode of Stories from the Stage on PBS, he's given a TEDx talk in New York City, and he spoke at MENSA's national conference.
Belanger has written for newspapers like The Boston Globe and USA Today, and has served as the writer and researcher on numerous television series including every single episode of Ghost Adventures (25 seasons and counting), Paranormal Challenge, and Aftershocks on the Trvl Channel and Discovery+, and Amish Haunting on Destination America. He's been featured on-camera as an expert and investigator on several Shock Docs on the Trvl Channel and Discovery+, and he's been a guest on hundreds of radio, podcast, and television networks and programs including: The History Channel, The Trvl Channel, Biography Channel, Reelz, PBS, NECN, Living TV (UK), Sunrise 7 (Australia), Bell (Canada), The Maury Show, The CBS News Early Show, CBS Sunday Morning, FOX, NBC, ABC, and CBS affiliates, National Public Radio, The BBC, Darkness Radio, Australian Radio Network, and Coast to Coast AM.
The Short Version:
Jeff Belanger is an author, podcaster, storyteller, adventurer, and explorer of the unexplained. He's written more than a dozen books that have been published in six languages, he's the Emmy-nominated host, writer, and producer of the New England Legends series on PBS and Amazon Prime, he provides programs and lectures to audiences all over the world, and he's been the writer and researcher for every episode of Ghost Adventures on the Travel Channel. Jeff has made media appearances on hundreds of radio and television programs over his 25-year career, and he has a passion for mysteries and legends.