Jeff Belanger has years of experience in television. He's worked in production in over 200 hours of prime time network TV. He's been featured on: The History Channel, Biography, Travel Channel, Investigation Discovery, Reelz, PBS, CBS, Living TV (UK), NECN, and affiliates of ABC, CBS, FOX, and NBC. In addition to the productions below, he is developing his own projects. He's worked as talent, host, writer, researcher, and producer. Contact Jeff for more information or visit his IMDb page.
New England Legends (2013 – 2021)
Co-creator, writer, executive producer, and host. Seven 30-minute episodes for PBS (Emmy-nominated). You can also watch the series on Amazon Prime.
Ghost Adventures (2008 – 2021)
MY Entertainment: writer, researcher, occasional on-screen talent.
LIVE Show (2009): Researcher and on-screen talent.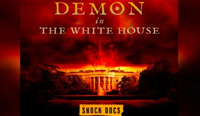 Shock Docs: Demon in the White House (2021)
Cast and content for Discovery+ documentary on the haunted history of the White House in Washington, D.C. Watch it on Discovery+.
The Island of Dr. Moreau (2017)
DVD Commentary: reissue of the 1977 film 
Olive Films
 – September 2017.
An Evening of Ghost Stories and New England Legends (2017)
Producer, cast: 26-minute documentary aired on PBS and now available on 
Amazon Prime
 – January 5, 2017.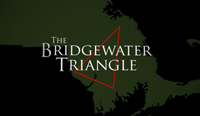 The Bridgewater Triangle Documentary (2013)
Cast, consultant for the 91-minute, award-winning documentary.
Paranormal Journeys (2007)
A+ Productions; Directed by Andy White; Hosted by Jeff Belanger.
A series of Webisodes that explore haunted places, strange creatures, magic, and many other aspects of the paranormal.
The Sprague Mansion (2006)
A+ Productions; Directed by: Andy White; Executive Producers: Jeff Belanger and Brian Sutherland
A documentary about the haunts and history of the Governor Sprague Mansion in Cranston, Rhode Island.
Delusions of Dudley (1998)
Observision Films; Directed by: Brian Mauriello; Written by: Jeff Belanger and Karen Graninger
A documentary about Connecticut's most infamous "ghost town," Dudleytown in Cornwall, Connecticut.