"Jeff Belanger is a rock star in the ghost world."
-CBS Sunday Morning
---
"Jeff Belanger is a supernatural superstar."
-The Daily Edition – Channel 7, Australia
---
"This program will NOT disappoint! Jeff kept our patrons completely entertained throughout his presentation. He was engaging and funny; an excellent storyteller. Jeff was professional, personable and extremely friendly, with the amazing ability to immediately put a crowd at ease. His New England Legends presentation had us completely engaged and inspired the telling of other people mysterious stories; we had a LOT of fun! I wouldn't hesitate to book another event with Jeff! and am looking forward to hosting him again."
Hayley Van-Gils, Library Director, Lee Public Library, Lee, New Hampshire – June 7, 2023
---
"We had Jeff's Fright Before Christmas program at the Ashaway Free Library as a virtual event during the height of the pandemic and the response was so great we had it in person last year! The program is the perfect blend of spooky and festive, informative and entertaining. Jeff is a fantastically engaging storyteller and did an amazing job of connecting all of the legends and folklore he shared with a surprisingly uplifting theme. As a small library, our program budget can be tight, but we find that Jeff's programs are excellent value for us. Any event that fills our community room with happy, engaged patrons is worth its weight in gold, and Jeff always delivers exactly that. Already looking forward to booking another program for the autumn."
Heather Field, Ashaway Free Library, Ashaway, Rhode Island – December 3, 2022
---
"In addition to being a professional presenter with a knack for telling stories, Jeff is able to break down complex paranormal phenomena into simple concepts anyone could understand. In this way he is engaging for a general audience, and his depth of experience and knowledge makes him perfect for hard core ghost hunters. Jeff made our virtual presentation easy and fun, and we hope to book him again!"
Beth Harrick, Morrisson-Reeves Library – November 17, 2022
---
"We had a Zoom session about Spirit Communication with Jeff. He answered our questions and prepped us for our zoom session as well as prepared visuals for those waiting to join the session. If I had to choose one word to describe Jeff it would be "exceptional." If I had to choose one word for his presentation it would be "riveting." Book him and you will soon see the paranormal come alive before your eyes!"
Tiffany Hamilton, Morrisson-Reeves Library, Richmond, Indiana – November 17, 2022
---
"We recently sponsored Jeff's program, Ghosts & Legends, for the Fiske Public Library in Wrentham, and it was such a hit that we will definitely have him back. He obviously has quite a following, as we had a wait list for this event and a full room of both believers and skeptics as well as the just plain curious. Jeff's program was very interesting with great visuals to go along with his incredible stories. He was also very friendly and personable, greeting everyone at the door as they arrived for the program. He had everyone entertained even before the program began! Jeff's enthusiasm and knowledge on the topic paired with his wit and delivery made this a memorable evening for all who attended – easily two thumbs up!"
Sheri Allan, President, Friends of the Fiske, Fiske Public Library, Wrentham, Massachusett – October 20, 2022
---
"Jeff's New England's Legends program was a hit at the East Longmeadow Public Library! Jeff is a great storyteller and a true entertainer who kept the audience engaged and wanting for more. We are sure to have him back at the library for another program."
Maura Mara, Adult Services Librarian, East Longmeadow Public Library, East Longmeadow, Massachusetts – October 3, 2022
---
"Booking adult programs that will draw a large, diverse audience can be a challenge, but Jeff Belanger's programs never disappoint! People still talk about his past library appearances, and our recent event, New England Legends, was full to capacity and had a long waiting list. Jeff is a complete professional; he stayed in touch with our library beforehand, provided publicity materials, and came prepared with everything ready to go. He's a natural storyteller, put the audience at ease immediately, and kept them engaged throughout the show. We are looking forward to hosting him for another show!"
Kate Kulpa, Assistant Director, Fall River Public Library, Fall River, Massachusetts – April 27, 2022
---
"The Beverly Public Library hosted Jeff via Zoom for The Call of Kilimanjaro. He was a pleasure to work with – organized and on top of things every step of the way. You can tell he's a dedicated storyteller, and he puts heart and humor into the performance. The audience gave rave reviews!"
Ona Ridenour, Head of Communications, Beverly Public Library, Beverly, Massachusetts – April 4, 2022
---
"The Morris Public Library hosted Jeff Belanger for the first time in January 2022 with his famous New England Legends, via Zoom. The talk was masterfully adapted to the virtual format, with the presenter engaging the participants with local legends and folklore stories wrapped in a professionally crafted show. A fantastic story teller, experienced researcher, and outstanding speaker, Jeff held the attention of a large audience virtually by encouraging chat communication and questions. 'New England Legends' will keep us all exploring for more…"
Elena Granoth, Library Director, Morris Public Library, Morris, Connecticut – January 11, 2022
---
"We booked Jeff for the first time this year for his virtual Creepy Christmas event. We had a great turnout and loved the event! Jeff juxtaposed humor and spooky stories wonderfully. His wit and storytelling abilities shined throughout the event. Despite it being a virtual show, Jeff did a great job of engaging the audience during the presentation and in the Q + A session afterwards. Highly recommended and will book again!"
Jeffrey Coutts, Adult Programming Librarian, Bridgeport Public Library, Bridgeport, Connecticut – December 9, 2021
---
"Believe the hype! Jeff Belanger is a master storyteller, and his supernatural tales will keep your audience riveted. He brought in our largest virtual audience to date, and that was during the 'bomb cyclone' storm last week! Everyone stayed online until the very end of his presentation, and their praise was glowing. I especially appreciate that Jeff lets you draw your own conclusions. He doesn't try to sway your opinion of the supernatural occurrences in his presentation. Book Jeff! Your patrons will come in droves!"
Maria Schroeter, Adult Collection Development and Adult Programming Librarian, Nesmith Library, Windham, New Hampshire – October 26, 2021
---
"Jeff is absolutely amazing. The audience at our library was captivated and engaged, and everyone was excited to tell him a ghost story. With his wit and penchant for storytelling, not to mention his passion for the topic, Jeff's Ghosts and Legends presentation was astounding. We are already planning on having him back again!"
Janina Majeran, Head of Reference and Outreach Services, Swampscott Public Library, Swampscott, Massachusetts – October 19, 2021
---
"Much like his well-researched dark legends, Jeff's captivating and eerie cadences will lure you in from the start–transfixing and bewitching attendees. Humor and personality cross from his home to yours as Jeff's natural charisma and charm shine. You'll feel as if the two of you are hanging out together as friends, sharing harrowing stories of the supernatural."
Aimee Adams, Events Coordinator, Medina County District Library, Medina, Ohio – September 22, 2021
---
"We have hosted Jeff for both live performances and now, virtual ones, at the Seymour Public Library. His programs are not to be missed! Jeff's programs are funny, well researched, compassionate, and honest. He has a great voice and presentation. I appreciate that he eliminates all other possibilities before he focuses in on an occurrence as paranormal activity. But don't worry! There are plenty of occurrences that can't be explained away easily and Jeff knows about all of them. New England is an area rich in legend and lore. Jeff specializes in all areas as well. I've been impressed by his firsthand knowledge and interviews with those that have been involved in occurrences. He is very professional, meets with you early to check audio and video for the event, and makes sure that he answers all attendee questions before signing off. Your guests will be thrilled to attend his programs!"
Suzanne Garvey, Library Director, Seymour Public Library, Seymour, Connecticut – July 23, 2021
---
"Jeff is a great storyteller and entertainer. His work is well researched and extremely enjoyable. Jeff presented on Zoom for our community on New England Legends and had everyone enthralled and never knowing what was coming next. He was attentive to the viewers and he brought his A-game with his slideshow and voice recordings that really brought the presentation to life. We can't wait to have him back!"
Brittany Pearson, Reference Librarian, North Haven Memorial Library, Connecticut – May 17, 2021
---
"Jeff Belanger is truly an incredible storyteller! His virtual New England Legends Program was a big hit at the East Greenwich Free Library. Jeff was a pleasure to work with as well–great communication, friendly, and super funny. Thank you Jeff for providing all of your own promotional materials and for making the Zoom event such a breeze. Great entertainment. We look forward to having Jeff back for another one of his programs."
-Ellen Cummings, Reference & Adult Programming Librarian, East Greenwich Free Library, Rhode Island – April 26, 2021
---
"Jeff is a storyteller like no other. When you attend this event with Jeff you are not listening to a presenter, you feel as if you are sitting with a friend who is telling you about the most amazing journey of his life. In this presentation you will share the excitement and experience the emotion of The Call of Kilimanjaro. Jeff's journey will touch your heart and awaken your soul."
-Jean Di Giacomandrea, Program Director, GAR Hall Special Events, Scituate Historical Society – April 15, 2021
---
"We have had Jeff at the Tyngsborough Public Library several times for his Haunted New England programs and have always been very happy with his programs. He certainly did not disappoint with his Call of Kilimanjaro program. Even though the program had to be held virtually, Jeff is just a natural storyteller! He had each person that attended along with him on his journey as he climbed Mt. Kilimanjaro! I don't think there was a person who attended who was not touched by how deeply and profoundly moving Jeff found his spiritual journey to the top of Kilimanjaro and home again! Definitely a pleasant way to spend an evening and the photos that he shared of his journey were spectacular! We are having Jeff back again in the fall for one of his haunted programs, and will not hesitate to have him back again and again!"
-Sandy Emond, Tyngsborough Public Library, Tyngsborough, Massachusetts – March 11, 2021
---
"Jeff always puts on a great event when he is talking about ghosts, folklore, or cryptids, but this time he applied his storytelling skills to something much more personal, and the effect was just as compelling. His Call of Kilimanjaro presentation was at once informative, gripping, and touching, receiving rave reviews from those in attendance."
-Leah Farrell, Adult Programming & Community Services Librarian, Wallingford Public Library, Wallingford, Connecticut -March 16, 2021
---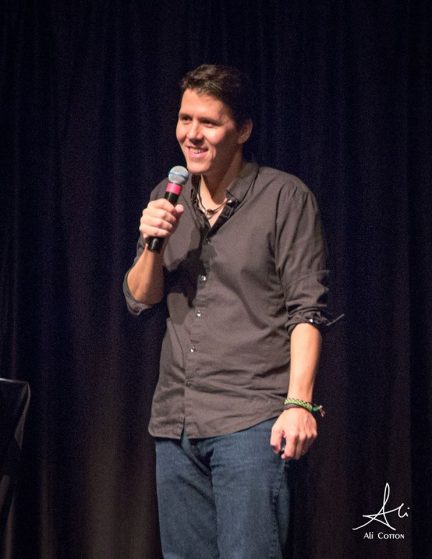 "Jeff Belanger has been to the Goshen Public Library a number of times and my patrons love his stories of New England Lore and Legend. He has always been warmly received and a sure thing for a program because I knew people would come. "The Call of Kilimanjaro" was his own story. I had seen a postcard from his experience and found that postcard to be deeply moving. When I spoke with him about possible programs this spring he said his book was coming out and he could share that story and I leapt at the possibility even though our regulations are such that it had to be a virtual program, yet that did open up the program for people to come from very far afield. Jeff is a consummate speaker. He has absolutely beautiful photographs from his trip. The participants were very appreciative of the program and the morning after I received many heartfelt emails and texts from people who were just thrilled with the program."
-Lynn Barker Steinmayer, Library Director, Goshen Public Library, Goshen, Connecticut -March 18, 2021
---
"2020 was the year that almost took Halloween. Almost. I hired Jeff to do a custom version of his 'Ghosts and Legends' talk for my company's first ever 'virtual Halloween' event. Jeff was on fire, and the presentation was extremely well received by employees, clients, prospects, vendors and their families. Jeff took the extra time to make sure everything worked right – and as a result his program was right on the money.
One comment summed it up: 'This was so great … what a unique event. So creative … I hope we can do more!'
I listen to Jeff's library talks regularly but also highly recommend him for corporate events. Thanks for saving Halloween, Jeff."
-Bob Heske, Director, Business Marketing, Broadridge Financial Solutions -October 27, 2020
---
"We hosted Jeff for his New England Legends virtual program last night, and it had a fantastic turnout. Jeff makes the whole process seamless and easy, provides ready-made promotional materials, and even did interviews with our local newspaper and radio station to promote the event. After telling some fascinating local tales, he stuck around to make sure everyone's questions were answered. Jeff is an engaging storyteller and very professional — I highly recommend him to other libraries and organizations."
-Ashley Kenney, Public Services Supervisor, Fitchburg Public Library, Fitchburg, Massachusetts -October 19, 2020
---
"Jeff Belanger is an amazing storyteller. Our library hosted him for a virtual program and it was our most popular and well-received virtual program thus far! He is an absolute professional, easy to work with, provides great pre-made graphics for publicity, and offers an enthralling program from start to finish. The audience was having so much fun! Jeff was kind enough to spend an extra 40 minutes after the program answering the many questions and comments from the audience. We definitely plan to invite him back again!"
-Julie Howard, Adult Programming Librarian, Ocean City Free Public Library, Ocean City, New Jersey -October 5, 2020
---
"Jeff was an absolute joy to work with. His program had the biggest draw of any of our other summer teen programs and was enjoyed by teens and families alike. The stories were perfectly tailored to Worcester and the area around it that I had people commenting to me after the program that they knew some of the locations he had talked about and they were thrilled to add their own stories at the end. I appreciated that he allowed Q&A afterward because it started a very fun round of stories and questions from the community. I highly recommend having Jeff perform for your next library event to add a little bit of spooky thrills during any season."
-Erin O'Neall, Teen Services Librarian, Worcester Public Library, Worcester, Massachusetts -August 4, 2020
---
"Jeff's remarkable career, knowledge, and creativity are key factors that make him a master storyteller. My expectations were already high when we began the journey to bring him to Danbury Library. What impressed me more than anything, was the customization he brought to our patrons and the time he spent to thoughtfully engage with our audience. Simply put, Jeff Belanger is in a league all his own."
-Brian Amero, Civic Engagement and Marketing Coordinator, Danbury Library, Danbury, Connecticut -July 28, 2020
---
"Jeff did a great job presenting his New England Legends program over Zoom. He told a lot of fascinating stories about local legends, and was very engaging. We had over 30 people attend, and they were all interested and asking questions throughout. We'd have him back again!"
-Sarah Regan, Head of Reference and Information Services, J.V. Fletcher Library, Westford, Massachusetts -July 30, 2020
---
"Milford Library hosted Jeff via Zoom, and we found him to be professional, engaging, entertaining, and an excellent storyteller. He has a quite a following, so you can be assured of great attendance. I was particularly impressed with the amount of research he does to make each story come alive. This is a terrific program and I'm sure we'll have him back."
-Nancy Abbey, Assistant Director, Milford Public Library, Milford, Connecticut -July 29, 2020
---
"We had Jeff present a virtual performance of his Ghosts and Legends program for the Manchester City Library, and it was very well done! Our zoom meeting was at maximum capacity with 100 attendees!
Jeff has a great selection of shows available: New England Legends, Ghosts and Legends, and Creepy Christmas, plus others. His show is very well done: he has professional equipment and the sound and picture quality were great; interesting and spooky pictures and clips to augment his stories; and a very large portfolio of stories to choose from so each of his shows is unique and different. He is very knowledgeable and shares his audience's enthusiasm for history and storytelling. Planning the program was a breeze, as Jeff is professional and quick to respond. A pleasure to work with and a delight to see!"
-Susan Harmon, Manchester City Library, Manchester, New Hampshire -July 23, 2020
---
"Jeff Belanger comes with his own fan club of very enthusiastic participants and now I know why! His sense of humor, storytelling, and ability to engage an audience (even a virtual audience somehow) makes for a great experience. His presentation includes music, slides, and sound effects that are well done and professional. His programs appeal to a broad range of people from history buffs to those interested in the paranormal, but anyone who appreciates an interesting story well told will enjoy Jeff Belanger."
-Becky Blackburn, Archivist, Public Services Librarian, Westfield Athenaeum, Westfield, Massachusetts  -July 15, 2020
---
"Jeff Belanger gave a wonderful program last night! Everyone loved the program and I learned a ton of fascinating stories about the region! Jeff is an incredibly gifted storyteller and so animated. The presentation itself was beautifully put together—from the music in the beginning to the photographs and voice snippets—I was completely enthralled even from home! The discussion at the end was lively and I was thrilled to see how engaged people were."
-Ashley Miller, Archivist, Reference and Outreach Coordinator, Concord Public Library, Concord, New Hampshire  -June 30, 2020
---
"Jeff Belanger recently offered his beloved program "New England Legends" remotely via Zoom to Storrs Library in Longmeadow, Massachusetts. Jeff was a true professional as we planned our program, providing promotional content and smoothly adapting his live performance to a virtual program during the COVID-19 pandemic. During his presentation, he blended history, mystery, and fun appropriate for all ages. Jeff was clearly comfortable with the technological transition and incorporated great sound effects, including music while we waited to get started. He was funny, engaging, well spoken, and knowledgeable about his field. Patrons were excited to ask questions and share their own little stories, which Jeff embraced. I'm excited to bring him back in the future, and recommend him for anyone planning public programs."
-Becky, Richard Salter Storrs Library, Longmeadow, Massachusetts -June 18, 2020
---
"Our audience thoroughly enjoyed Jeff's guided tour through paranormal New England. His presentation had just the right blend of scare-factor, mixed with humor. His knowledge and enthusiasm for his subject pulled the audience into the program. I also very much appreciated Jeff's professionalism in handling the necessary details of the event. I enjoyed working with him and look forward to hosting a return visit soon."
-Deborah Grimmett, Library Director, Abington Public Library, Abington, Massachusetts -October 21, 2019
---
"It was an honor and a pleasure to have Jeff Belanger present his Spirit Communication lecture at our library. Jeff had been highly recommended by our community and I am happy to say that he did not disappoint on his first visit to our library! Our program space was packed full with an audience of about 70 attendees – some even traveling from out of state! He captivated the crowd with his infectious energy, humor and enthusiasm for his work. You can certainly tell he loves what he does. We have had excellent feedback and we look forward to having him present again in the future."
-Joe Hood, Adult & Technical Services Librarian, Woods Memorial Library, Barre, Massachusetts -October 9, 2019
---
"What a pleasure it was to have Jeff Belanger present his Ghosts and Legends talk at our library! The crowd thoroughly enjoyed his presentation, complete with eerie sounds, funny pictures and spooky tales. It was his first visit to our library and he came well prepared with his own a/v equipment, banners, and books to sell. His storytelling skills drew in the audience and kept them engaged. We look forward to having him back and would definitely recommend his programs to other libraries. "
-Gayle Walsh, Reference and Adult Services Librarian, Paul Pratt Memorial Library, Cohasset, Massachusetts -October 2, 2019
---
"This was Jeff's first visit to our library and it certainly won't be the last! His "Ghost and Legends" lecture was a huge hit with everyone (full house with waiting list). It's just the right mix of history, adventure and spookiness. He's such an engaging speaker, and very generous to audience members who were obviously longtime fans of his shows, writings and blogs. I'm sure he gained many new fans as well. He's so easy to work with – planning the event was a breeze. Can't wait to bring him back!"
-Mary A. Coe, Branch Reference Librarian, Fairfield Public Library, Fairfield, Connecticut -October 1, 2019
---
"Jeff Belanger was truly a treat for our patrons and wonderful to work with. He captivated the audience with his gift for storytelling and filled the room with laughter, awe, and applause throughout his presentation. Some of our staff were disappointed they couldn't be in the room too! We definitely would like to have him here again in the future!"
-Elena Fernandez, Adult Services Librarian, Woodbridge Town Library, Woodbridge, Connecticut -June 11, 2019
---
"It was standing room only for Jeff Belanger's New England Legends program on a cold March evening. The crowd settled in for a most enjoyable event filled with local history, haunts and humor. Jeff is a wonderful storyteller who leaves you wanting for more. Good thing we are having him return later this year for his Creepy Christmas program."
-Sandra Medeiros, Patron Services Associate, Acushnet Public Library, Acushnet, Massachusetts -March 25, 2019
---
"Jeff Belanger is a natural born storyteller and our entire audience was enthralled with his spooky tales."
-Julie Holden, Assitant Director, Cranston Public Library, Cranston, Rhode Island -October 22, 2018
---
"Jeff's presentation of "Ghosts and Legends" was phenomenal. The GAR Hall was full of anxious listeners as Jeff shared his experiences exploring paranormal not only in the United States but around the world. His sense of humor is woven into his lecture making his ghostly stories a little less scary. Jeff is truly amazing, knowledgeable, professional and personable."
-Anne Lamontagne, Milford Historical Commission, Milford, Massachusetts -October 28, 2018
---
"If you are looking for someone to discuss the wonders of the paranormal world, look no farther than Jeff Belanger. Hear him talk about the history of the unexplained and its lasting effects on our culture and society. The perfect host for this engaging discussion, Belanger truly captures the audience–believers and sceptics alike–with his humor, passion, and knowledge about the mysteries that surround us."
-Jennifer Hartin, WGBH Event Producer -January 25, 2018
---
"Jeff Belanger has a following! From the moment his "Supernatural Evening" was advertised here at our college, we began receiving requests for tickets (7 months prior to the show). His presentation was engaging and informative, while his sense of humor, sincerity, and professionalism helped make this a truly "Supernatural Evening." Guests are still thanking us for bringing him to our venue and begging for a repeat performance!"
-Cathy DeBellis, Audience Services Manager, Genesee Community College
---
"Jeff Belanger's Ghosts and Legends Program drew a great crowd at our library. When we booked the program, we had anticipated spooky stories. We were pleasantly surprised to get so much more! His accounts of ghost stories and unexplained happenings were more than a little unnerving, but only part of a larger exploration of why humans are drawn to that which inspires fear. The program was peppered with intriguing supernatural stories from local history; moreover, everyone was surprised by just how laugh-out-loud funny Jeff was as a performer. The adult audience was fully engaged and stayed long after the lecture to ask questions and converse with Jeff. His charismatic personality shone through his recollections and narratives, and made for a very entertaining evening."
-Joyce Kinsman, Friends of the Ventress Memorial Library, Marshfield, Massachusetts -October 23, 2018
---
"Jeff Belanger's presentation on Ghosts and Legends packed our library with believers, skeptics, and the curious. As he reassured the audience that he is not interested in converting anybody, and as he humbly described himself as 'insensitive' to the paranormal, he lowered the barriers that certain audience members might put up to protect themselves against concepts of the paranormal. I'm convinced that he could engage any audience in thinking about why we are fascinated by what haunts us. With humor, and with a wealth of experience in the world of paranormal investigation, Jeff led us on an exploration of a variety of local legends that turned into a journey of psychological and sociological insight, helping us understand our own fears and desires, and how they fit into broader society and history. Finally, he is a model of professionalism, supplying all of his own materials and set-up, and interacting personally and professionally with a wide variety of audience members."
-Matt Atwood, Librarian, Dickinson Memorial Library, Northfield, Massachusetts -June 19, 2018
---
"The Library staff and patrons really enjoyed Jeff's Creepy Christmas presentation. By coincidence, we held our program the night before Krampus Nacht so we are all prepared! Very informative, but entertaining. The hour flew by!"
-Celeste M. Dyer, Library Director, Cumberland Public Library, Cumberland, RI -December 4, 2017
---
"Jeff Belanger is witty, informative, and sure to please everyone in the audience. He recently came to our library for his "Weird Massachusetts" presentation. It was standing room only and the crowd loved him. We must get him back here again! He was fantastic!"
-Rita Gavelis, Audult Programming/Community Outreach Librarian, Acton Memorial Library, Acton, MA -September 20, 2017
---
"We were looking forward to "A Creepy Christmas," and we were not disappointed. Jeff's presentation was informative, funny, scary, and ultimately inspiring. As an historian, I loved the way he wove history and folklore together to explain how many of our holiday traditions originated, and how we've changed them over time. The program was a huge success, and we look forward to seeing Jeff here again!"
-Gloria Greis, Executive Director, Needham History Center & Museum, Needham MA -December 14, 2017
---
"We hosted a Supernatural Evening with Jeff Belanger last night and our full house was not disappointed. Jeff is a wonderful storyteller and natural speaker who is extremely knowledgeable about all things paranormal. He injects humor into his presentation, which the audience loves, and gave generously of his time to answer questions and talk with attendees after the program. On my end, he was a pleasure to work with and greatly facilitated the promotion of the event. The evening was a huge success. I would certainly have him again."
-Sheila McCormick, Director, Clapp Memorial Library, Belchertown, MA -September 27, 2017
---
"We had an audience of eighty people who were impressed with Jeff Belanger's visual presentation, and they were amazed how knowledgeable and how much he has researched the supernatural. He was available to answer questions and comment on people's experiences in the audience. Personally, I was impressed by his sensitivity in dealing with the supernatural."
-Joanne G. Szelag, Palmer Public Library, Palmer, MA -November 8, 2017
---
"Jeff Belanger mesmerizes his audience with his Ghost Stories interjected with touches of humor. Jeff drew one of the largest audiences the Friends of the Taunton Public Library has ever had."
-Ann Dubena, Friends of the Taunton Public Library, Taunton, MA -October 5, 2017
---
"In the ghost world, Jeff Belanger is a rock star…and now he's officially a fan favorite at the Torrington Library! "A Supernatural Evening" was a smash hit with over 120 library goers in attendance…in the middle of summer! NOT EVEN CLOSE TO HALLOWEEN! Jeff was funny, engaging and charismatic as he delved into the unknown. His personal experiences along with well researched stories of paranormal events and places struck a chord with the audience. AND he spent a generous amount of time after the presentation talking to people individually, taking photos, and signing books. I would recommend him for large audiences, small audiences, and all those in between—any time of the year. We anxiously await Jeff's return!"
-Jessica Gueniat, Director, Torrington Library, Torrington, CT -August 4, 2016
---
"Jeff presented his "Supernatural Evening" program at our library in January to a packed room of nearly 100. Our staff and patrons loved it and are already buzzing for his return appearance. And Jeff's talk isn't just a showcase of ghost sightings. It's also a thoughtful, well-researched (and funny!) narrative on how ghost stories and folklore seep into our culture and connect us to the past, present, and future. Jeff was a lot of fun to work with, and approachable and gracious to attendees before and after the presentation. Very highly recommended."
-Andy Northrup, Adult Services/Programs Librarian. Scranton Memorial Library, Madison CT -January 30, 2017
---
"Jeff Belanger's Weird Massachusetts program was an undeniable hit at our library. He provided an engaging talk to an overflow crowd and stayed well after the program to speak with patrons individually. As the host for the event, we can say he was also a joy to work with. Thank you again Jeff for a memorable night for our community!"
-Michelle Gario, Senior Adult Services Librarian, Seekonk Public Library, Seekonk, MA -March 24, 2016
---
"We were fortunate to have Jeff Belanger and his phenomenal or should I say paranormal? "Weird Massachusetts" presentation a few days before Halloween this year. Jeff is a great speaker, FUNNY, interesting and very engaging with his audience, who thoroughly enjoyed him. We also have the distinction of being the 100th library that he has entertained during his career. We definitely plan to book him next year for a 'Supernatural Evening!'""
-Holly Takorian, Adult Services Librarian, Merriam-GIlbert Public Library, West Brookfield, MA -October 27, 2016
---
"I am so pleased that Greenville Public Library was able to host Jeff Belanger. Our registration filled up within a week and the full house loved his presentation of "A Supernatural Evening". Not only were patrons raving about the presentation, they are already hoping he will be back next year! Jeff Belanger was gracious with our attendees, taking time to introduce himself to each person as they entered the program room and leaving plenty of time to answer questions from the eager audience and meet with folks afterward. Highly recommended! "
-Cassie Patterson, Assistant Director, Greenville Public Library, Greenville, RI -October 17, 2016
---
"Thank you for your exciting performance of 'An Evening of Ghost Stories and New England Legends' at The Company Theatre! It was a sell out! Our patrons were thoroughly entertained by your program. They mentioned to me their gratitude regarding the amount of time you spent with them after the show! The staff were appreciative of how professionally and easy your group was to work with, thank you."
-Carolyn Kennedy, General Manager, The Company Theatre, Norwell, Massachusetts -September 27, 2016
---
"Our library hosted Jeff in September 2016 for his program called 'A Supernatural Evening with Jeff Belanger' and we had a fantastic turnout. There was standing room only in our meeting room, and our audience raved about this program. Jeff is very well prepared, personable, has a great sense of humor, and he now has many fans in our community. His presentation was fascinating, informative and completely entertaining, and it included film clips from his PBS shows. He is quite an engaging speaker and showed a great deal of caring and patience with our patrons after the event, spending lots of time answering their questions and autographing books. I have already booked him for next year to celebrate Halloween as I know his talk will be a sure sellout! Jeff is a great speaker who I can heartily recommend, and he is a pleasure to work with."
-Jean Hlady, Adult Services Librarian, Milton Public Library, Milton, Massachusetts -September 28, 2016
---
""A Creepy Christmas" is a must-see presentation from the multi-talented Jeff Belanger. Fun, informative, with plenty of humor and horror, Jeff had our history museum crowd cringing, laughing, and learning about some of the long-forgotten Christmas ghost stories from around the world. Highly recommended for everyone (except young kids). We'd love to have Jeff back anytime!""
-Katie MacDonald, Director and Ruby Winslow Linn Curator,Old Colony History Museum, Taunton, MA -December 3, 2015
---
"Jeff delighted fans of the paranormal and skeptics alike with his sense of humor and his engaging, conversational approach. Best of all, we didn't need to wait for October to book him; his Ghost Stories and Haunted Places lecture was grounded in history and storytelling, which was perfect for the program series our library was running in the spring. He's a writer and a researcher at heart, and he shares his stories with enthusiasm."
-Jennifer Forgit, Teen Services Librarian, Cary Memorial Library, Lexington, MA
---
"It was an absolute pleasure to have Jeff come speak to our Paranormal Research group at the University of New Haven for a second time! He was incredibly charismatic, friendly, and engaging and was able to share his experiences and stories in an incredibly entertaining and compassionate way. His extensive knowledge of local legends, paranormal investigation tools, and haunts in our own backyard is nothing short of impressive. You can definitely tell he is passionate about the paranormal field and we look forward to having him back again!"
-Kathryn Thamsen, VP Paranormal Investigation and Research Organization, University of New Haven, West Haven, Connecticut -November 11, 2015
---
"Jeff Belanger drew a full house to our small town library. His stories were unique and engaging and his authentic warmth, sense of humor and stories caused the audience to settle in and hang on his every word, while building curiosity and the urge to learn more. Jeff's honest accounts and research into stories and legends made him a one of a kind presenter . He encouraged skepticism and questions about the supernatural while making his enthusiasm for history and mystery contagious.Jeff was also really welcoming of conversation and making connections after the presentation. He got lots of personal stories and gestures of appreciation. We received a large stack of feedback forms about Jeff's program filled with rave reviews and requests for more programs like this one. However, he may be really tough to top!"
-Tessa Narducci, Youth Services and Outreach, Conway Public Library, Conway, New Hampshire -November 9, 2015
---
"Jeff Belanger's 'Supernatural Evening' attracted a large crowd, many of whom were huge fans of his from his TV appearances. One young woman remarked afterward, 'This was the best moment of my life!' What librarian wouldn't want to hear that from a teenager in the library? When a program can attract a diverse audience of young and old, and is presented with professionalism, ease, humor, and great stories about the paranormal, you will have a hit! I recommend Jeff's program to every public library!"
-Cathleen C. Beaudoin, Library Director, Dover Public Library, Dover, New Hampshire -May 19, 2015
---
"Jeff presented "A Weird Massachusetts Evening" to a standing-room-only crowd at the Fall River Public Library. Not only was he entertaining and engaging, but he speaks with such humor and genuine passion that the audience was completely enthralled, start to finish. Jeff was wonderful to work with; professional, courteous and accessible. I wholeheartedly recommend Jeff's presentations to anyone wanting fun, quality programming for their Library or organization. Thanks Jeff!"
-Laurel Ann Clark, Library Administrator, Fall River Public Library, Fall River, Massachusetts -October 15, 2015
---
"Jeff gave his Weird Massachusetts talk to a packed room of people who raved about the event to our desk staff. Jeff was funny, entertaining, and informative and had a great rapport with the audience. We hope to have him back!"
-Lisa Prolman, Assistant Director, Greenfield Public Library, Greenfield, Massachusetts -December 3, 2015
---
"Jeff Belanger's programs are always a huge hit at the Bridgewater Public Library! His Supernatural Evening was a great way to kick off the Halloween season. He was very professional and organized leaving no stone unturned. All our patrons left with rave reviews! I highly recommend Jeff."
-Rose Mamakos, Bridgewater Public Library, Bridgewater, Massachusetts -October 16, 2015
---
"Jeff entertained an audience of nearly 100 people on the strangeness of "Weird Massachusetts" at the Walpole Public Library. As a result, we want him back next year. He brought his own audio/visual equipment, was professional, and more importantly, put on a thoroughly entertaining show. He drew one of our biggest crowds and then stayed an extra hour listening patiently to anecdotes of members of the audience, always responding with good humor and posing for pictures. It was not at all what I expected — a fun evening and a smash hit!"
-Frank Quinn, Friends of the Walpole Public Library, Walpole, Massachusetts -September 22, 2015
---
"The Supernatural Evening in July had a great campfire story feel to it. It was the perfect summer evening entertainment, and our patrons really enjoyed it!"
-Kayleigh Mahan, Assistant Librarian, Gilford Public Library, Gilford, New Hampshire -July 9, 2015
---
"Jeff kept our audience engaged and entertained! He is able to share his research and explorations in a fun, curious, and compassionate way. We look forward to having him come back!"
-Karol Bartlett, Information and User Services Librarian, Morse Institute Library, Natick, MA -October 20, 2015
---
"Jeff Belanger packed the room at Kimball Public Library. He kept the audience riveted as he showed ghostly images, video clips, and talked about mysteries of the unexplained. Entertaining and engaging he demonstrated his vast knowledge of the paranormal as he touched upon folklore, myths, legends, and hauntings from his investigations around the world. He left his audience enthralled as evidence by their steady stream of praise."
-Lois Powers, Kimball Public Library, Atkinson, NH -October 28, 2015
---
"I want to thank you so much for your great presentation, "Weird Massachusetts" on Nov 13th. The publicity for your program brought in several new people to our lecture series. They, along with our regulars, were treated to a professional-quality talk. Jeff, you are an excellent speaker and your subject matter was well researched. Thank you for your informative and entertaining presentation."
-Kathy Cryan-Hicks, Chelmsford Public Library, Chelmsford, MA -November 13, 2015
---
"Jeff Belanger is not only knowledgeable about his field, but also engaging and entertaining. I consider him to be one of the best speakers out there. He is personable and talented, and is a natural speaker that draws in a crowd again and again. It is my great pleasure to have him at my own events, and to watch his presentations at others."
-Tara Bohren, Ghost Adventures Crew General Manager
---
"Jeff Belanger is one of the most talented, engaging, enlightening, and entertaining speakers in the paranormal field. He is always a highlight, and loved by attendees of all of Darkness Radio Events."
-Dave Schrader, Host of DarknessRadio / Darkness Events
---
"Jeff Belanger is one of the most entertaining and informative speakers on the paranormal. His impressive background as an author and journalist combined with his sense of humor and personality are the reasons we not only brought him to our first conference, but are bringing him back again. He offers a fantastic multimedia presentation and makes himself accessible and available to the audience throughout the event."
-Amy Bruni, Ghost Hunters, Beyond Reality Events
---
"A Supernatural Evening with Jeff Belanger rocked our library! We packed the room (75+), and our patrons gave rave reviews with a resounding chorus of 'Bring him back!' Jeff is a passionate and engaging storyteller, with a great sense of humor. He is also extremely professional and wonderful to work with. If you want to bring new faces into your library, Jeff is the man to do it!"
-Julie Steenson, Reference Librarian, Merrimack Public Library
---
"We had Jeff Belanger's Weird Massachusetts program as part of our summer adult program. Jeff is a true professional. He came early and stayed late, answering questions and personalizing books. He kept a huge crowd riveted for well over an hour. We had a packed community room, and had to keep bringing out more seating, which is a great testament to his draw as it was a beautiful summer evening. His program is highly entertaining and engaging and drew many new faces to the library. This was our first program with Jeff Belanger, but it definitely won't be the last!"
-Lee Parker, Director, Norton Public Library
---
"A Supernatural Evening with Jeff Belanger was one of the most successful programs our library has ever hosted! We invited Jeff to fit in with our spooky summer reading theme and he was definitely one of the highlights of the summer. We had a packed house and an enthusiastic and engaged audience. Jeff was funny and knowledgeable and our audience was thoroughly charmed. The evening was such a success that we knew we had to book him again for October."
-Elizabeth Sherry, Adult Services Librarian, Mattapoisett Free Public Library
---
"Cannot say enough positive things about Jeff Belanger and his Weird Massachusetts program. Having lived in Massachusetts most of my life, I still learned about places and events I had never heard of before. Our patrons loved it (and him) and we have gotten a lot of great feedback; we will definitely invite Jeff back again. Unique and appealing programming is definitely hard to find, and Jeff is it.""
-Sarah Moser, Assistant Director, Haverhill Public Library
---
"A Supernatural Evening with Jeff Belanger has to be one of the most entertaining programs we've had in a while. Jeff is energetic and engaging. He kept the audience's attention throughout the program. You can tell he loves what he does, the enthusiasm is infectious! The legends and paranormal evidence were awesome! We had a packed house of 150+, standing room only! Jeff's program was A-1."
-Chris LeFort, Reader Services Coordinator, Attleboro Public Library
---
"Jeff's "Weird Massachusetts" program filled our community room to the brink! Our patrons are still raving about the interactive presentation! Jeff is a great guy who knows how to work a room. It was by far the most successful Adult Summer Reading program we had all summer long!"
-Molly Klenowski, Assistant Director, Whitman Public Library
---
"Jeff's presentation was very interesting and entertaining. His sense of humor put the audience at ease and was a great accompaniment to all the weirdness around us. It was funny to see how the audience bonded and felt pride over the oddities of our state."
-Jocelyn Tavares, Director, Dighton Public Library
---
"Not many speakers at this library have attracted a crowd like Jeff Belanger. Thank you! "Legends of the Supernatural" was our most successful program this year — people showed up early, filled every seat, stayed late, and even asked to get their pictures taken with him. Jeff is a pleasure to work with and has a knack for joking with the audience. We were so pleased with the turn-out that we invited him back this Spring to present his "Weird Massachusetts" program. Jeff has a supernatural ability to pack the house!"
-Freyja Sanger, Reference Librarian, Tewksbury Public Library
---
"Paranormal programs always fill our library conference room – and Jeff was no exception! He entertained, while giving people some things to consider outside the "normal". Jeff explained how Legend Tripping is something anyone can do, and that most legends fact based. Jeff certainly added to our Adult Summer Reading Program schedule this summer!"
-Wendy McAnanama, Agawam Public Library, Agawam, Massachusetts
---
"Jeff's program, 'Weird Massachusetts,' was just the ticket after the Blizzard of 2015–funny, informative and, above all, weird (in the best sense of the word.) Our audience was very entertained and the story about the Pease family from October Mountain was so touching. Very highly recommended!"
-Leslie McDonnell, Library Director, Holliston Public Library, Holliston, Massachusetts
---
"Jeff's program was both informative and fun! We had an overflow crowd and the feedback has been wonderful. Hope to have him back soon."
-Mary Tobichuk, Library Director, Fiske Library, Wrentham, Massachusetts
---
"Jeff is one of the most engaging and versatile speakers I have ever had the pleasure to witness. His presentation, "A Supernatural Evening with Jeff Belanger," is full of delightful surprises. His warm demeanor and interactive approach makes him an excellent choice for events. We had a wide range of ages in attendance – some of whom weren't necessarily fans of the macabre or anything supernatural – and all were intrigued by his tales of urban legends and haunted places. The event received rave reviews and many requested that we have Jeff return next year."
-Alison Schwartz, Teen Librarian, Wilmington Memorial Library
---
"Jeff Belanger's presentation of "A Supernatural Evening" was a fabulously successful program at Peterborough Town Library. We had well over 50 people attend. Jeff's presentation was funny, informative, and very entertaining. He did a great job of working with the crowd and keeping them engaged. We received lots of positive feedback from patrons who were so glad they attended! Jeff is personable and kind while answering questions. He clearly loves what he is doing and it comes through! Highly recommend, not only was the presentation entertaining but educational too."
-Corinne Chronopoulos, Library Director, Peterborough Town Library
---
"Jeff Belanger presented 'A Supernatural Evening' at the Middleboro Public Library on October 29, 2011. From my initial contact with him to his appearance here Saturday evening, Jeff was highly entertaining and extremely professional. He helped promote the event on his websites and Facebook and Twitter pages, and did media interviews. A standing-room-only crowd of more than 80 people came out on a terrible, stormy (though 'atmospherically appropriate') evening and were not disappointed. Our patrons loved Jeff, his extensive knowledge of the paranormal, and his wonderful sense of humor. He patiently answered questions from the audience and stayed until the last person had been able to meet and speak with him. 'Well-done,' 'awesome,' and 'terrific' were just some of the adjectives patrons used to describe Jeff and his multi- media presentation. We'd have him back any time."
-Libby Fox, Reference and Adult Services Librarian, Middleborough Public Library
---
"Jeff Belanger brings a lot of personality and knowledge to the field of paranormal research. Between his many books and his Web site, the well from which he draws his evidence is vast and deep. His lectures are always energetic, entertaining, and engaging, which is why we want him back at our conferences again and again."
-Ron Kolek, Executive Director, The New England Ghost Project; Producer/Host, The Ghost Chronicles radio show
---
"This presentation absolutely PACKED the room with one of the largest turnouts we've seen – and this is even after changing to a larger venue! Jeff Belanger's Supernatural Evening delivered a fun, informative, entertaining event that our patrons absolutely loved."
-Libby Lipin, Athol Public Library, Athol, Massachusetts
---
"Jeff Belanger is a very entertaining and well informed speaker on the topic of hauntings, supernatural phenomenon and dreams. His presentation to the Boston Dowsers was well received and thoroughly enjoyed by everyone. I highly recommend him!"
-Susan McNeill Spuhler, President, Greater Boston Chapter American Society of Dowsers
---
"Jeff has been my favorite paranormal author for years and I finally had a chance to see him present in Chicago. Imagine my happiness when I found out that my favorite author was as intelligent and amusing as he seems in his writings. His presentation stole the show, and that's when I knew I needed him at our event. Two years later we had him booked for the 2nd Annual Michigan Paranormal Convention. Jeff was going to be part of a paranormal lineup of speakers that was made up of leaders in the field of writing, research, and TV stars. Two full days of lectures, presentations, and Q&A's — the largest lineup in the Mid-West! Imagine once again my happiness when I saw Jeff come out of the weekend as one of the top presenters! The crowd loved him. We have received so much positive feedback from his appearance at our event. His presentation is tight, full of information, and best of all…. FUNNY! But beyond that, Jeff is not a presenter who will do his time on stage, sell some books, and that is the last you will see of him. Jeff was available to the fans all weekend long, taking pictures, telling jokes, and listening to anyone who had a story to share. As an event organizer, it's those extra miles that presenters do that adds so much more to events! Jeff Belanger is a MUST for your next Conference, Convention, or Lecture!"
-Tim Ellis, Michigan Paranormal Convention Co-Founder