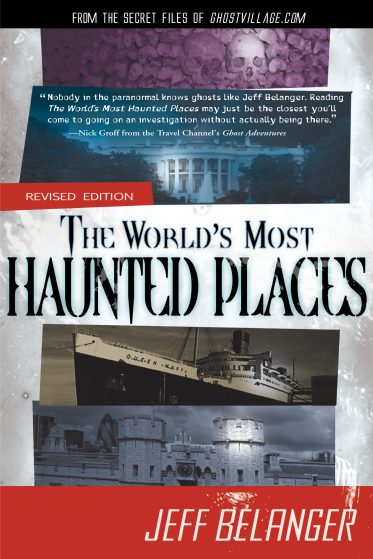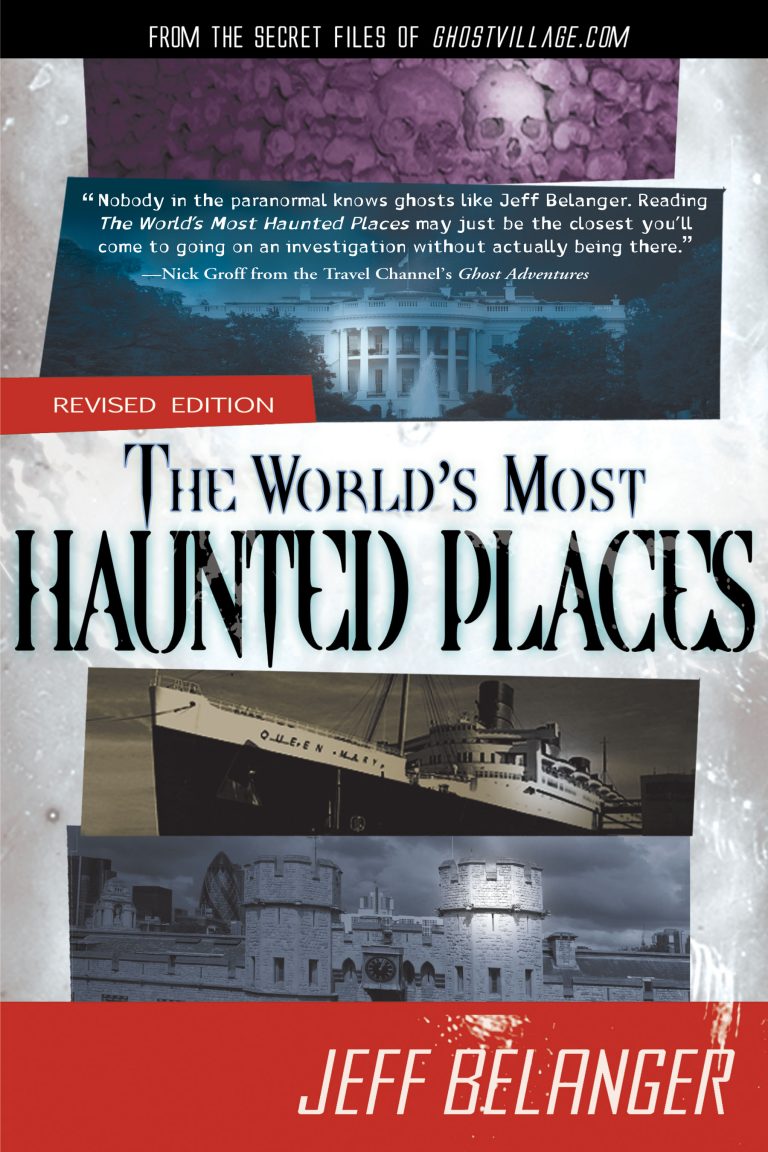 In 2004, Jeff Belanger's book publishing career began with The World's Most Haunted Places. Since then, the paranormal researcher, lecturer, and talk show host has gone on to produce over a dozen books that have been published in six languages, and he's become one of the world's foremost authorities on the unexplained.
Now in its second edition, Belanger revisits some of the most famous haunts with updates, new first-hand accounts, information, and commentary. Plus he's added new chapters and new locations.
Ghostly legends abound wherever history has made its mark. Battlefields, prisons, asylums, national monuments, all of them have stories to tell. Their ghosts still lurk demanding we remember the past.
They're real. They're out there. Jeff Belanger has found them.
President Lincoln has been walking the halls of the White House in Washington, D.C., for more than a century.
The Queen Mary may just be the most storied and haunted ship on the planet.
The catacombs of Paris contain the skeletal remains of six million bodies…and many of their ghosts.
For decades, Resurrection Mary has been picked up by motorists on Chicago's Archer Avenue, only to disappear when they reach Resurrection Cemetery.
The Tower of London is haunted by noblemen and commoners—some still searching for the heads they lost more than 500 years ago.
Waverly Hills Sanatorium in Louisville, Kentucky, was a tuberculosis asylum for many years. Thousands died here, and some are still around.
The World's Most Haunted Places, Revised Edition: From the Secret Files of Ghostvillage.com, explores the history, folklore, and ghostly legends behind some of the world's most fascinating points of interest. Objective, educational, and entertaining, Ghostvillage.com's founder, Jeff Belanger, speaks with first-hand eyewitnesses, psychics, and ghost hunters who tell their stories and share their research on haunted places around the globe.
Take a world tour of history, the supernatural, and the macabre. You will explore libraries, museums, restaurants, inns, and landmarks from North America, South America, Europe, and Australia. But be careful: The World's Most Haunted Places may make you a believer!
Published:
September 2011
ISBN 1-60163-193-6
New Page Books
U.S. $15.99
288 pages

Buy autographed books directly from Jeff. Once you make your purchase, please email us within 1 hour of placing your order if you would like the inscription personalized (i.e. To YOUR NAME or SOME OTHER NAME). If we don't hear from you, it will just be autographed. Shipping and handling is $4.00 for media mail shipping by the U.S. Postal Service. (This price only applies to domestic U.S. orders.)
The World's Most Haunted Places Interviews/Articles/Reviews Available Online:
October 26, 2011 – Halloween Howls: Five books that will get under your skin
September 26, 2011 – X Zone Radio interview with Jeff Belanger
September 25, 2011 – Unknown Origins Radio interview with Jeff Belanger
September 18, 2011 – Blogcritics.org Review
Read the The World's Most Haunted Places (Revised Edition) Press Release
Click here to read the press release
What They're Saying About The World's Most Haunted Places
"Nobody in the paranormal knows ghosts like Jeff Belanger. Reading The World's Most Haunted Places may just be the closest you'll come to going on an investigation without actually being there."
-Nick Groff from the Travel Channel's Ghost Adventures
"For years I have considered Jeff Belanger to be one of the most passionate and knowledgeable authors in the paranormal field. I routinely recommend his books to aspiring paranormal investigators and The World's Most Haunted Places is no exception."
-Amy Bruni from the Syfy Channel's Ghost Hunters
"In The World's Most Haunted Places, Jeff Belanger captures the essence, experience, and profound nature of peoples' brush with ghosts. This poignant work is the single best book I've seen that combines the history, folklore, and true ghost stories of renowned haunted locations around the globe."
-Jeffrey A. Wands, psychic and author, The Psychic in You
"If you are looking for historic haunts and some cold chills to run down your spine, you have come to the right place. Jeff Belanger is one of the acknowledged masters of American hauntings and his eerie writings will appeal to anyone with an interest in ghosts and hauntings, no matter how jaded the reader might be. This book is a sure thing and one that will have you looking over your shoulder long after closing the cover."
-Troy Taylor, author of The Ghosthunter's Guidebook and founder of the American Ghost Society
"Jeff Belanger knows how to bring ghosts back to life! These true tales of hauntings are enhanced by in-depth research and rich attention to detail, but it's Belanger's natural gift as a storyteller that puts The World's Most Haunted Places above and beyond most books of ghostlore. This book can bump me in the night anytime!"
-Tamara Thorne, author of Haunted and Thunder Road