I recently returned from Sage Paracon in the United Kingdom. First, what a great time had by all! The event was held at the haunted Coombe Abbey in Coventry. The oldest part of this building dates back to 1150. (1150 bears repeating!) 1150! To borrow a British phrase, "Blimey, that's old!"
Back then, this was the largest and most influential monastery in Warwickshire. The monks oversaw the golden age of British wool production. Between 1200 and 1320, sheep farming was the region's main occupation. Wool left here by the ton. Considering the monks were the spiritual leaders for the region, this made them powerful and wealthy… and also a threat. Historically speaking, monarchs despise competition when it comes to who is in charge.
In 1345, an abbot named Geoffrey was sent to Coombe Abbey by King Edward III, to oversee the Abbey and to ensure the King gets his due. As you can imagine, when the King tries to meddle with your operation by inserting his own rat, it's not taken kindly. We'll never know what impropriety Geoffrey may have discovered at Coombe Abbey because he was murdered right there in the Cloister. His assailant was never discovered. In short: no one saw nuthin'.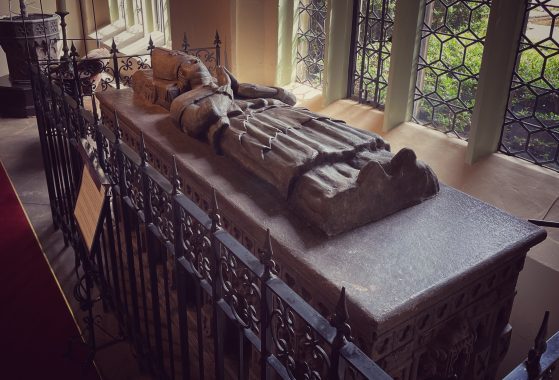 Business as usual continues for almost a century, until along comes King Henry VIII who dissolves the monasteries in 1539, shutting down Coombe Abbey as well as the other abbies in England. The King then sold those lands and abbies to his wealthy friends to help him establish a wealthy ruling class who collected taxes from their working class people, sending a generous portion up to the crown, making him more wealthy and powerful.
King Henry VIII didn't like competition from the Catholic church, plus, they wouldn't allow him to divorce his first wife (or second, or third, or fourth, or fifth, or sixth…) which led to an awful lot of bloodshed when he needed them out of the way. Still, the King understood people were used to serving a theocracy, so he established the Church of England and declared himself the head of it. Problem solved. Easy, right?
Time passes, as it does, and England continues its struggle with a monarchy and ruling class, a parliament meant to represent everyone in the country, but often falling short of the common-person's expectations, and by 1605 a group of radicals decide it's time for drastic action. Princess Elizabeth, daughter of James I, was living at Coombe Abbey at the time obtaining her education, when Guy Fawkes and the Gunpowder Treason and Plot came knocking. Not knocking… so much as attempting to kidnap the princess at gunpoint. It didn't work. Guy Fawkes tried to blow up parliament, which also failed, and now everyone in England remembers the fifth of November with bonfires and fireworks.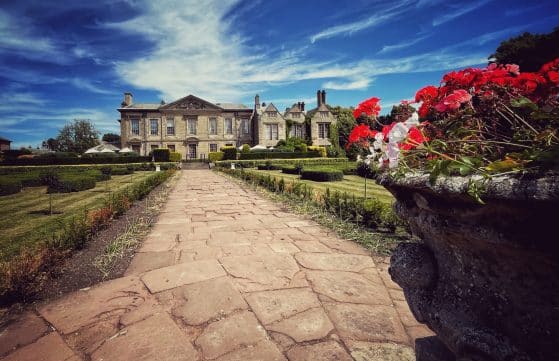 Today, Coombe Abbey is a haunted hotel. Sure, there's 900 years of history here, so putting a name on a cold spot or strange knock is tricky. Yet, a common sighting is that of a ghostly monk lurking in corners and the shadows. Near the lobby, a tomb sits with Abbot Geoffrey's story written on a placard in front. And we got to sleep and dine there among the history, the abbots, the treasonists, and of course the ghosts.
It's why we do this whole ghost-hunting thing, isn't it? We see the present in the past. Struggles between the common people and the ruling class. Seeing the pitfalls of a theocracy. And hoping these ghosts hold some answer to fixing our own future.